San Francisco Wedding Photographer - Spring Wedding Inspiration
What an honor for this photo shoot to be featured on The Inspired Bride.
This is by far one of my favorite photo shoots in the year of 2016. I wanted to create a wedding inspiration shoot for brides who like an outdoor wedding but want to keep it looking elegant. The color we used is based on silver, lilac, and white.
I wanted our bride to have a sophisticated and elegant look by having her hair pulled back and in a nice low bun. Our makeup and hair stylist Susie from Susie Chhour Studio did a fantastic job with Kendra's hair and makeup. I love the soft lips, defined eyes, and contouring of Kendra's face.
Kendra's hair and makeup were perfect with the dress from Ju. Lee Collection. Here is a description of the lovely dress named: Portland
From Julee Chic Collection: Designed for destination weddings, this sexy dramatic lace and tulle wedding dress features a daring illusion neckline and back crystal design with delicate lace sleeves. With a fitted lace bodice that flares out to a tulle skirt with front slits, this gown accentuates every curve showing just the right amount of legs while walking down the beach to say "I do."
The bride's bouquet by Kari from Kari Young Floral is absolutely beautiful! There is something about the muted tone I love with the dusty miller leaves. It matched out silver, lilac and white them perfectly. I also like the lace Kari add to the bouquet, adds a touch of the elegance I was looking for.
Alexis from Solano Events join the team as our designer, she turned a plain and simple looking picnic table into this light, soft and romantic table with the beautiful flower, candles burners etc. Table runner was provided by Party Crush Studio.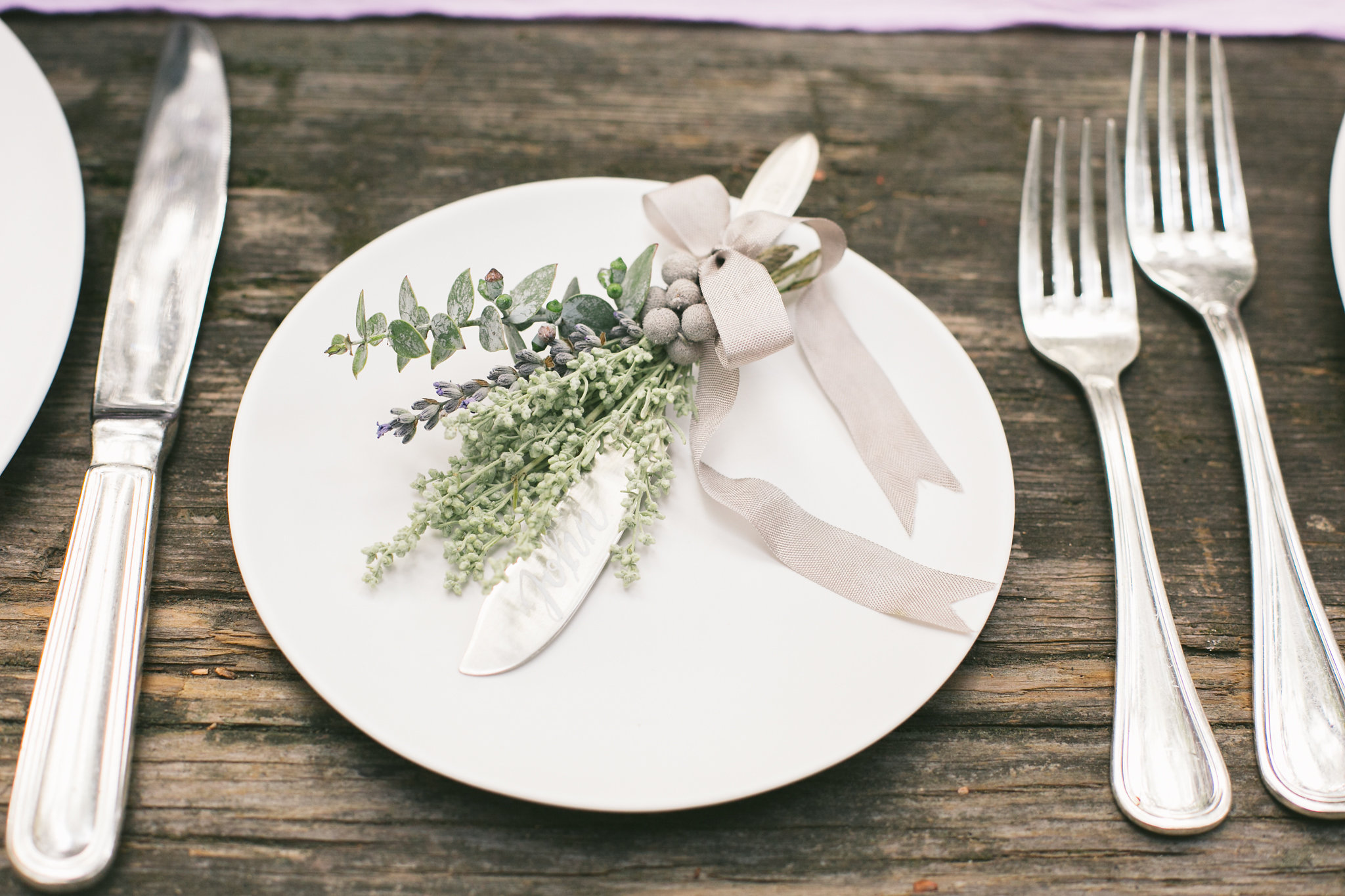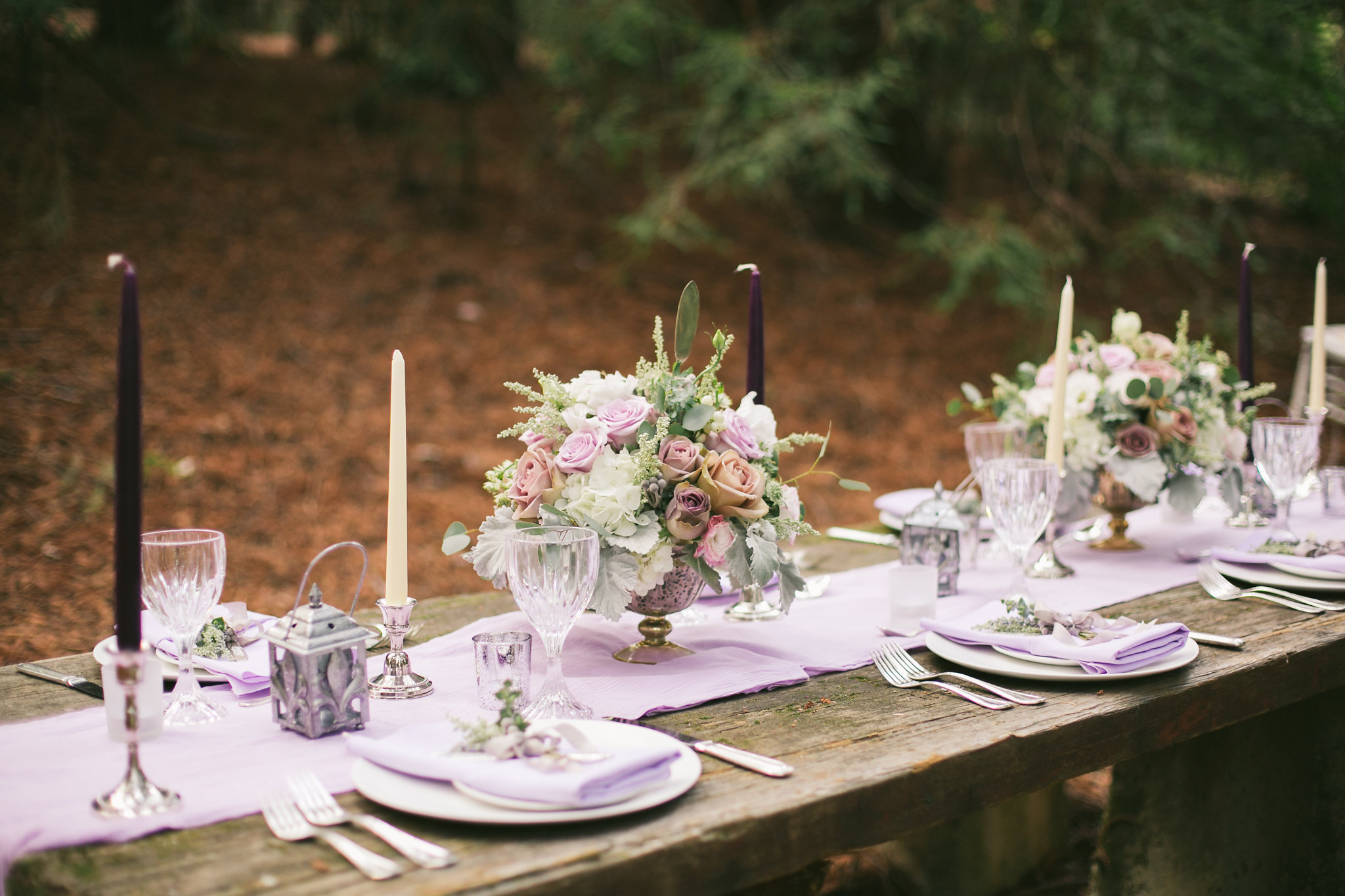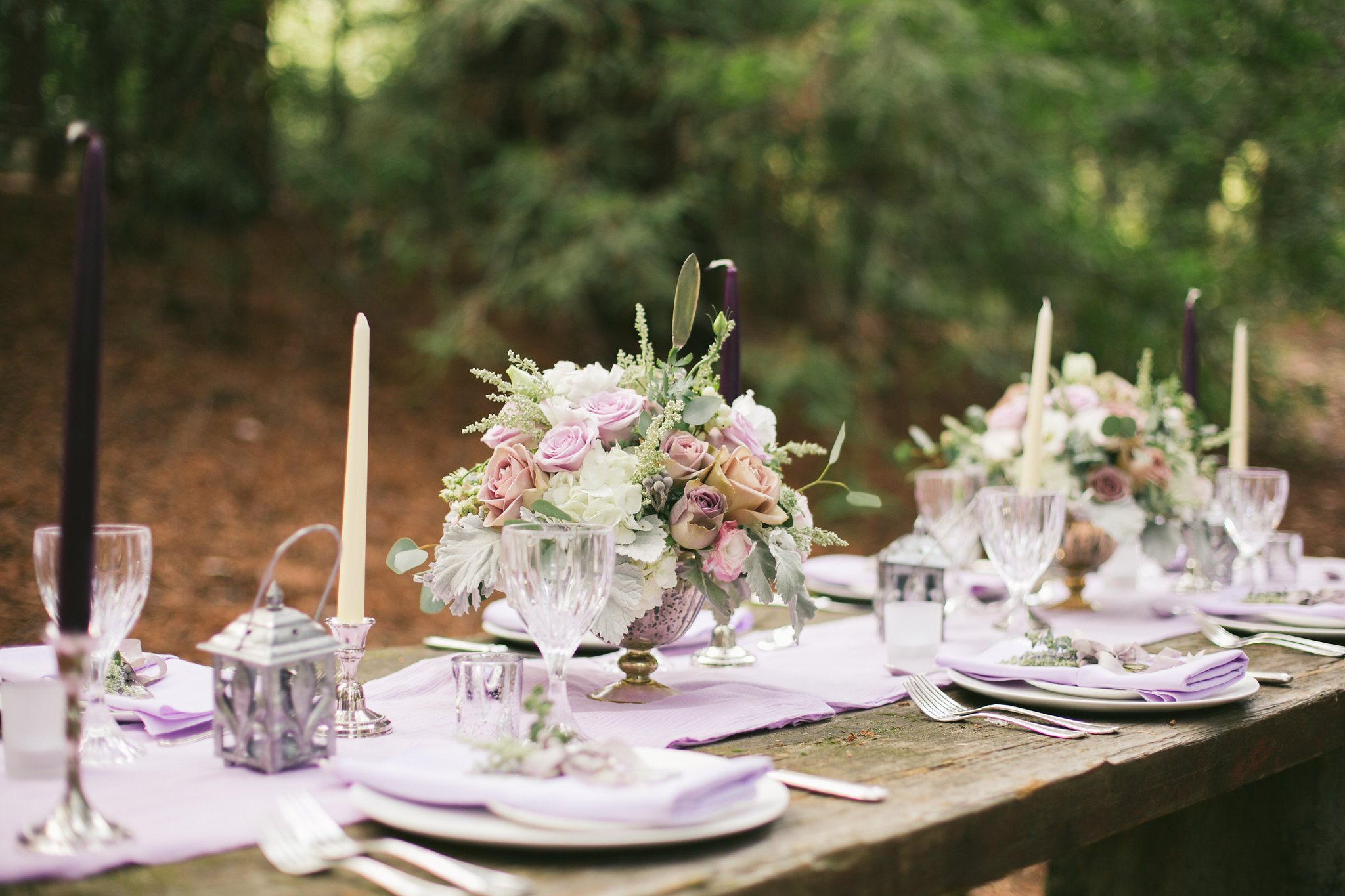 The wedding cake by Negar from Ma Petite Maison Cade Design was exactly what I was looking for! The ombre purple she used was gorgeous, and the details! We gave it a different look by adding some loose flowers from the bouquet. The look of the cake was completed by setting it on the classic white milk cake stand by was provided by the lovely Julia's Cake Stand Rentals
One thing this photo shoot couldn't be done without is the wedding stationary! It was created by Julia from Julia Hirsch Illustration. I told her I wanted the silver lining and she made it happening, with beautiful water coloring that you would want for your stationary as well!
Lastly, Susie, our hair, and makeup artist gave us the option to give Kendra a bold red lip look. We had fun by having her posed sitting down on the Mrs. chair provided by
I hope this photo shoot would bring some inspiration for our future brides and grooms. One of the most important parts of planning a wedding is to have a team who respond to you in a timely manner, with great communication skills and having the same visions as you! Make sure you have lots of fun while planning your wedding!